[...]
Exposición de Milton Friedman. Marzo de 2011
Exposición de Milton Friedman. Marzo de 2011
Nacido en Nueva York, Milton Friedman obtuvo el doctorado en la Universidad de Columbia en 1946. Profesor de la Universidad de Chicago desde 1946 a 1976. Investigador del National Bureau of Economic Research de 1937 a 1981. Asesor económico del Presidente Nixon y presidente de la American Economic Association en 1967.
Friedman es el más conocido líder de la Escuela de Chicago y defensor del libre mercado debido, en parte, a que sus escritos son muy fáciles de leer por el hombre de la calle. Monetarista "de toda la vida" se opuso al keynesianismo en el momento de máximo apogeo de éste, en los años cincuenta y sesenta. Propone resolver los problemas de la inflación limitando el crecimiento de la oferta monetaria a una tasa constante.
Obtuvo el Premio Nobel de Economía en 1976 "por sus resultados en los campos del análisis del consumo, historia y teoría monetaria y por su demostración de la complejidad de la política de estabilización".
Bibliografía expuesta:
FRIEDMAN, M., ed, 1977. Contre Galbraith. Paris: publié pour l"Association pour l"Economie des Institutions par Economica.
FRIEDMAN, M., ed, 1978. The counter-revolution in monetary theory : first Wincott Memorial Lecture delivered at the Senate House, University of London, 16 September, 1970. [4 impression] edn. London: Institute of Economic Affairs for the Wincott Foundation.
FRIEDMAN, M., ed, 1982. Friedman contra Galbraith. Madrid: Unión Editorial.
FRIEDMAN, M., 2008. La economía monetarista. Barcelona: Gedisa
FRIEDMAN, M., and FRIEDMAN, R., 2008. Libertad de elegir. Madrid: Faes.
FRIEDMAN, M., ed, 1980. Milton Friedman and Paul A Samuelson discuss the economic responsibility of government. College Station, Tex: Center for Education and Research in Free Enterprise Texas A&M University.
FRIEDMAN, M., ed, 1978. Monetary correction: a proposal for escalator clauses to reduce the costs of ending inflation. [3 impression] edn. London: Institute of Economic Affairs.
FRIEDMAN, M. and OPTIMUM QUANTITY OF MONEY AND OTHER ESSAYS, eds, 2007. The optimum quantity of money. 2nd edn. New Brunswick: Aldine Transaction.
FRIEDMAN, M., 1982. Paro e inflación. 2a edn. Madrid: Unión Editorial.
FRIEDMAN, M., 1983. A program for monetary stability. 1st , rev., 9 print. edn. New York: Fordham University Press.
FRIEDMAN, M., 1978. Tax limitation, inflation and the role of government. Dallas: Fisher Institute.
FRIEDMAN, M., ed, 1976. Teoría de los precios : apuntes para un curso en la Universiad de Chicago. [2a. (corr.) en "Alianza Universiad"] edn. Madrid: Alianza.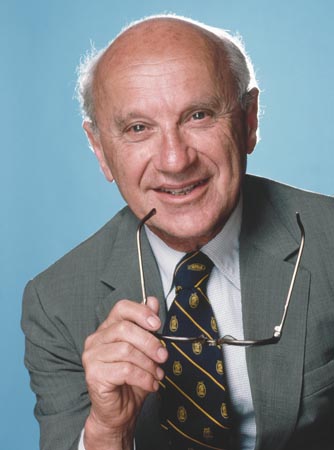 Milton Friedman (1912-2006). Premio Nobel de Economía 1976